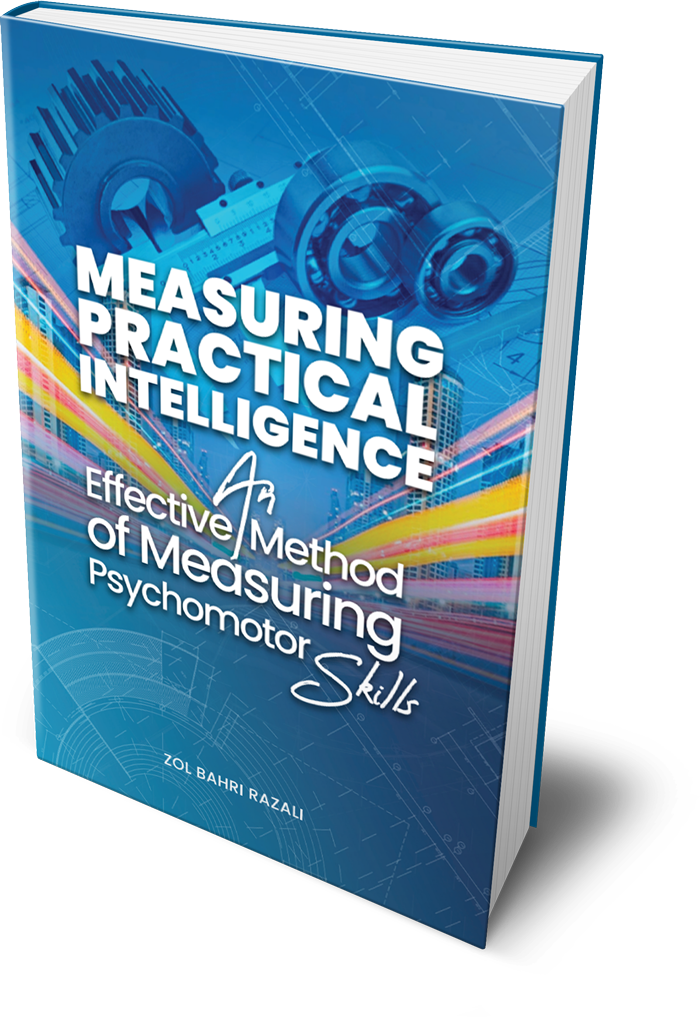 MEASURING PRACTICAL INTELLIGENCE AN EFFECTIVE METHOD OF MEASURING PSYCHOMOTOR SKILLS
Zol Bahri Razali
Halaman: 182
Saiz: 6 X 9 inci
ISBN: 978-967-2829-44-7
This book has significant value to all managers, engineers, academicians, researchers and postgraduate as well as undergraduate students in the field of engineering and technology. It covers fundamentals, design implementation, prototypes and testing results of measuring psychomotor skills with in-depth illustrative discussions and up-to-date references. It is useful as a reference book for academicians in engineering and technical universities, colleges and institutions for their effective way of measuring the hands-on skills of undergraduate students for laboratory exercises. In the industrial sector, it is also a useful reference for managers and engineers in charge of evaluating the ability or performance of their technical personnel. In addition, this book will appeal to academicians, engineers, or as a library reference in the area of psychomotor skills assessment and its integration with other technologies to develop comprehensive solutions in providing industrial-ready graduates.